Yellowknife: Introduction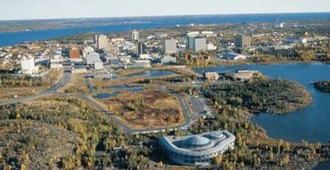 Yellowknife is the capital and largest city of the Northwest Territories, Canada. Yellowknife is located on the northern shore of Great Slave Lake and on the west side of Yellowknife Bay near the outlet of the Yellowknife River.
Yellowknife is a city of youth, energy, adventure and prosperity. Yellowknife is home to about 20,000 people and is a center of culture and multiple activities. The city glitters like a diamond year round.
In the Yellowknife a lot of opportunities can be found including investment, tourism, business development and employment.